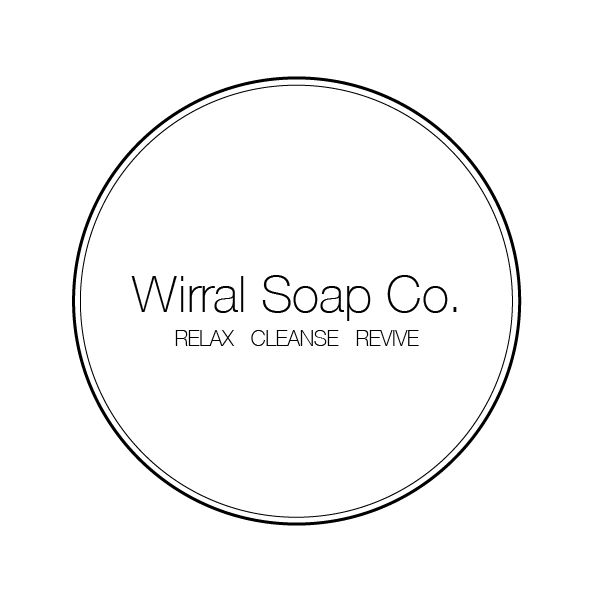 Wirral Soap Company
Wirral Soap Co. is proud to bring you an array of products from liquid soaps, solid soap bars, bath fizzers and eco-friendly accessories.
Our  luxurious and highly scented liquid hand soap lingers on the skin long after used and the bottle can be brought back for a discounted refill. Keep a look out for our range of luxurious hand creams in the same scents to match our liquid soaps coming soon!
We have several ranges of artisan soaps to pick from; 'Artisan Olive Oil' soaps are handmade using a traditional cold process and are one of the earliest forms of crafted soaps. Soaps made with vegetable oils have many beneficial properties for skin. They are also SLS and paraben free, while the natural fat provides protection, improves skin tone and softness, and helps with younger-looking skin through restructuring oil action. In addition, each soap has its own special properties relating to the essential oils and other natural ingredients they contain.
'Wild & Natural' soaps are made using the melt and pour method with only the highest quality natural ingredients and botanicals.
The 'Double Butter' range of soaps are  made using the melt and pour method and made with premium blends of Shea Butter and Cocoa Butter. These handmade double butter soaps create a magnificently creamy, soothing lather which helps make your skin soft and moisturised. Moreover, they are made of not only a mixture of these amazing butters but they also carry blends of top quality Essential Oils. This all in one mixture of Glycerine soap, loads of butter, topped up with blends of essential oils will help nourish and cleanse, soften and restore skin to its natural health and beauty.
We have also added two solid shampoo bars to the range to fit with today's plastic-free ethos.
'Floral Fizzers' aka bath bombs are made with the best ingredients and we have a great selection for you to choose from, all of which are scrumptiously scented and lavishly decorated.  They are ideal for giving as a gift or just for buying as a little treat. Each variation comes with its own unique scent and colour, making bath time smell wonderful.
Finally, our complimentary range of ethically sourced and sustainable bathroom accessories completes the range.
Know what you're looking for?